People really want to know how to use Trader Joes's Thai Green Curry Sauce. I mean, really. It's one of the most searched terms that lead people to my blog, something I know thanks to really digging into the world of SEO and Google Analytics lately. I conveniently had a half jar of the sauce left over from my last recipe and figured I'd share another one with ya'll!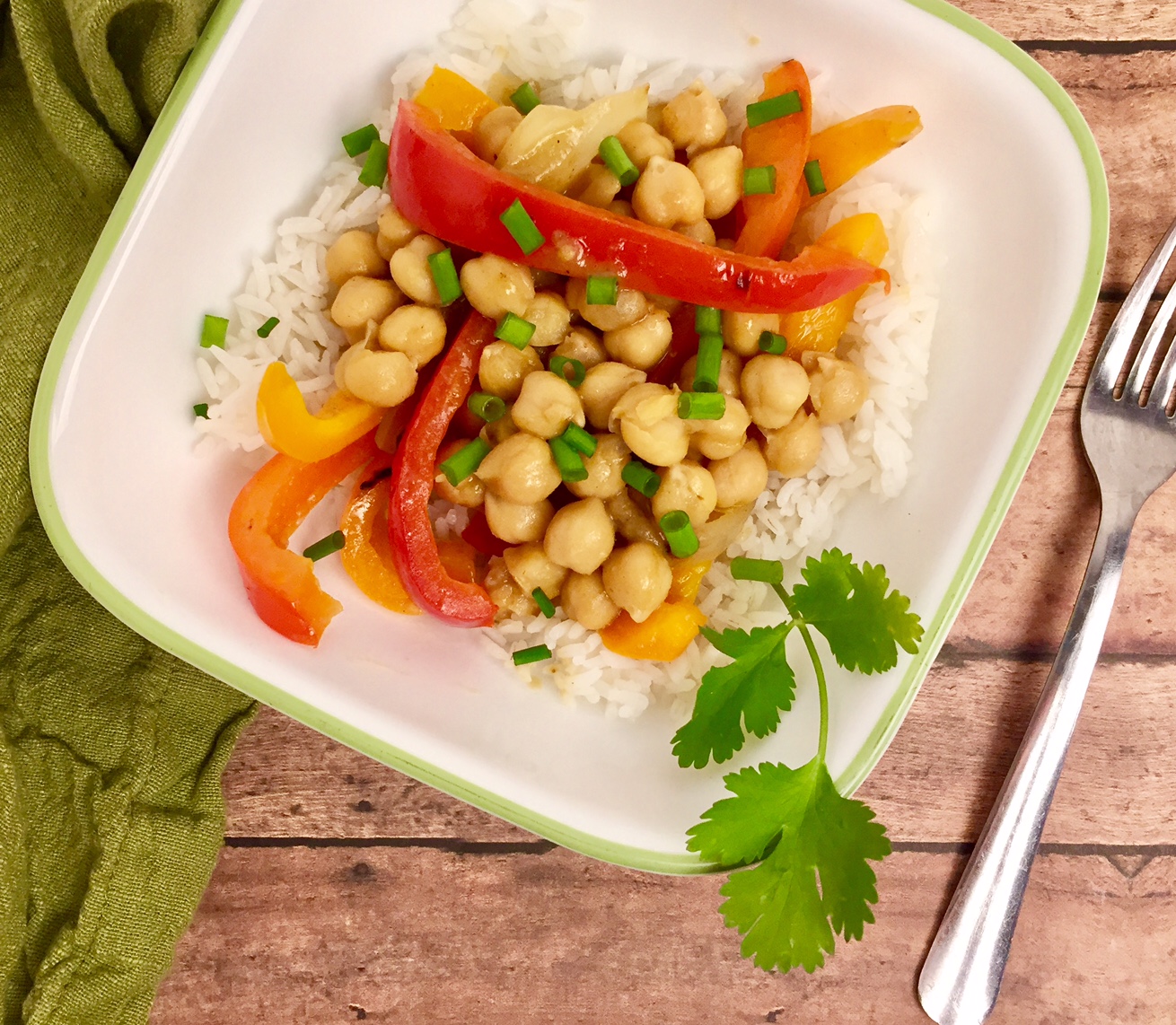 Chickpeas & Peppers Green Curry
Ingredients
1 cup white rice
1 cup water
2 teaspoons olive or coconut oil, divided
One 15 oz. can of chickpeas
2 bell peppers cut in strips, any color
1/4 onion, sliced
1/2 jar Trader Joe's Thai Green Curry Sauce (or more if you like a very saucy curry)
Splash of water
Chopped scallions and cilantro, optional
Directions
Put the rice, cup of water, and a 1/2 teaspoon of oil in a rice cooker, and let cook while you prepare everything else. Or make rice however you prefer.
Put the remaining oil in a large skillet over medium high heat.
Once the oil is glossy, add the onions and peppers and stir occasionally until they have a bit of char on them.
Add the chickpeas, curry sauce, and a splash of water (I like to run the jar under a little water to loosen up the rest of the sauce to pour in! and turn the heat down to low. Let everything warm up thoroughly and remove from heat.
Serve over rice with chopped scallions and cilantro, if desired.