This summer in particular I've been driving myself to seek out water as much as possible after a drought of it the summer before for a reason I can't really recall. I've gone to friends' parent's pools, to the lakebeach at Lake Murray, to the actual beach, and to hang out in another friend's newly set up blow up hot tub.
But that still is usually only on weekends. There are five days between each weekend that I could be submersing in water to cool down, relax, and just plain enjoy. So I've been trying as hard as I can to save money to add some sort of water to my own yard. I think the first step will be to do some major hardscaping and get a (not hardscaped in, but a moveable) hot tub, but that doesn't stop me from drooling over spools, which I call phase two. There's no better motivation to throw away a full online shopping cart of stuff I don't need than to get glaze-eyed over spools that could be fifty yards away in the next year or so.
Let's spool drool, shall we?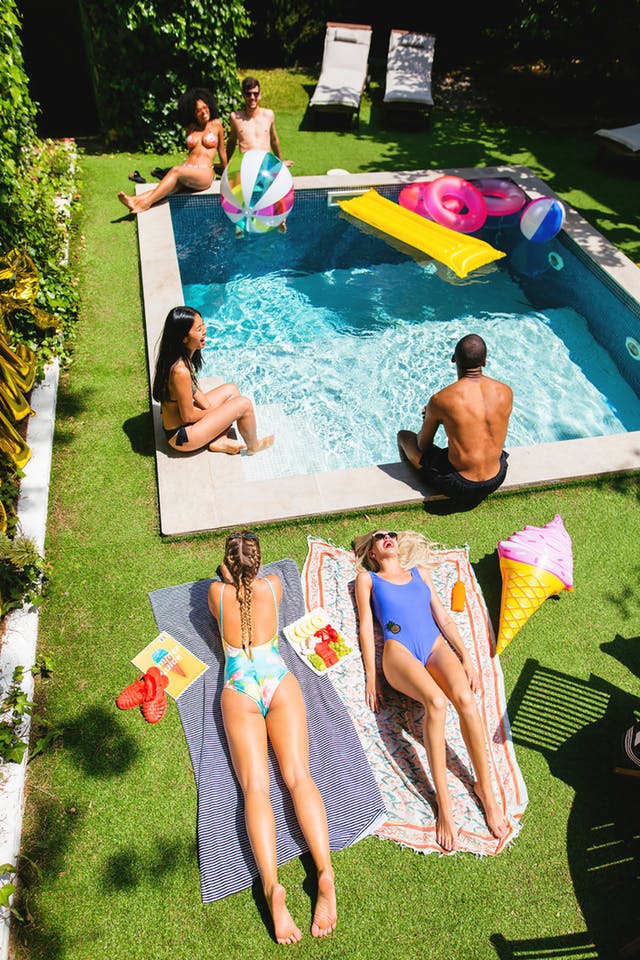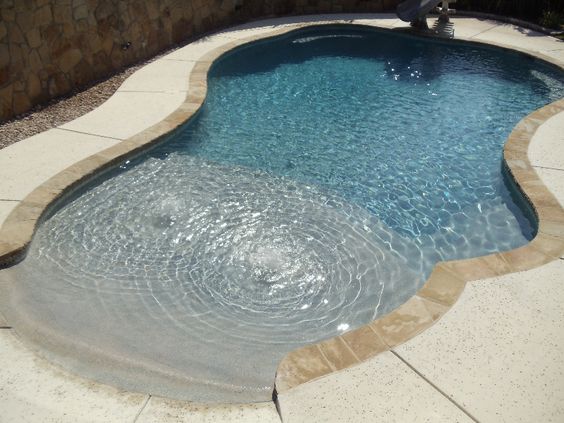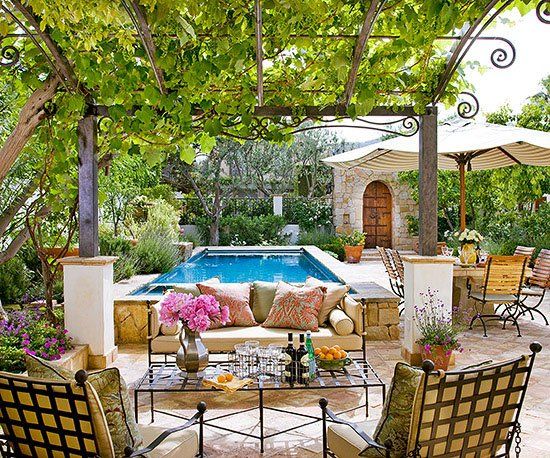 (The origin of the previous two pins were lost to time)
And the most amazing of all, a small lazy river complete with a small rock waterfall and footbridge to the island in the middle! Doesn't it look awesome, this little paradise just dropped in some suburban backyard? Is it even real? Maybe this is a photoshop fantasy.