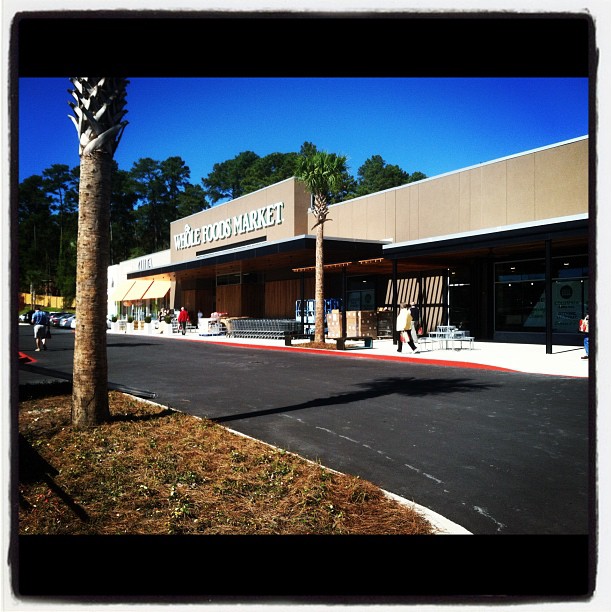 I love grocery stores. So despite jabs from people asking me why I wanted to pay $5 to preview a grocery store, I as still looking forward to it because big name retailers like this coming to Columbia is only good for the economy and future favorable business conditions, which we all want for our hometowns that we plan to stay in, right? So love them or hate them, this is a positive for Columbia, and I wanted to see a little more what it was about than one might learn just visiting as a shopper. Though WFM doesn't need anything else written about them, I thought some people might want to see what the inside looked like and what exactly a preview tour of a grocery store entailed.
My benevolent and loving husband agreed to come along with me, and he had fun live tweeting with his own brand of snark while I iPhone photographed it up on the tour. We got there early so before we even got into the WFM, I wandered down to the only already-open store, Nadeau Furniture With A Soul. They had some funky, fun and reasonably priced pieces in there, and I'll definitely go back when we need some new wood in the house. There are lots of fun colors, and textures going on in there. While I nosed around, Patrick waited. He was real excite.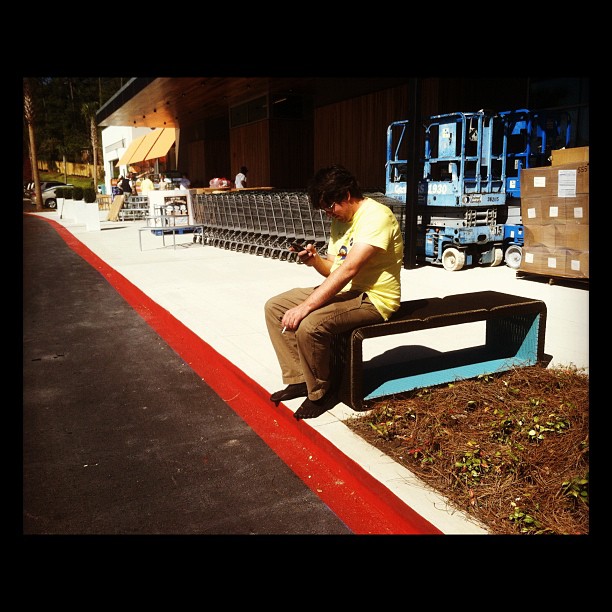 After donating the suggested $5 to the Palmetto Conservation Foundation, we waited and finally began the tour. It kind of made me want to run at first when Vanessa Driscoll, their new marketing team leader otherwise known as the Southern Greenie said that the tour would be approximately 45 minutes. They started us off with samples of a delicious peach mango salsa while discussing produce. Then a tour of a few more departments, and here's where I'll just start putting up the pictures.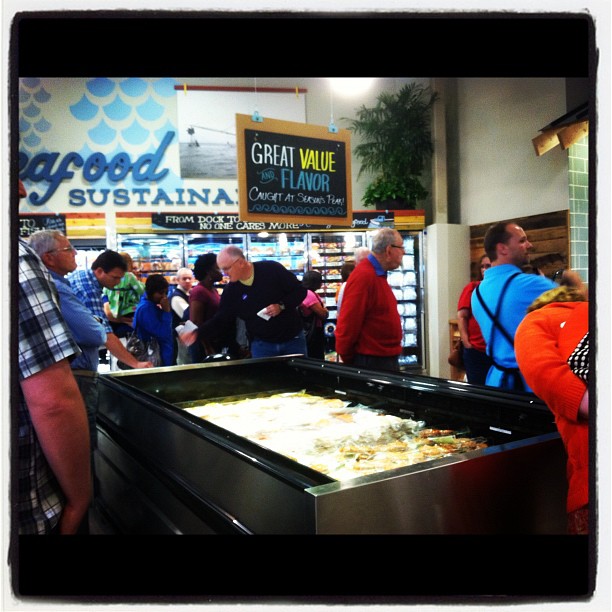 Fish department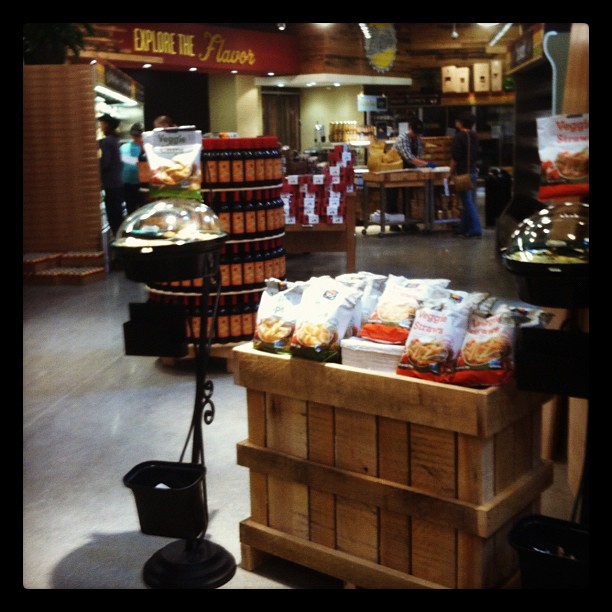 In the middle of the meat department looking towards the cheese samples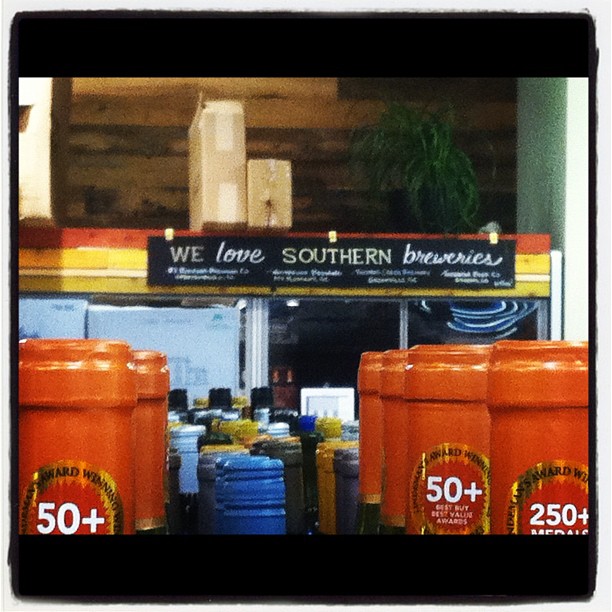 We too, love Southern breweries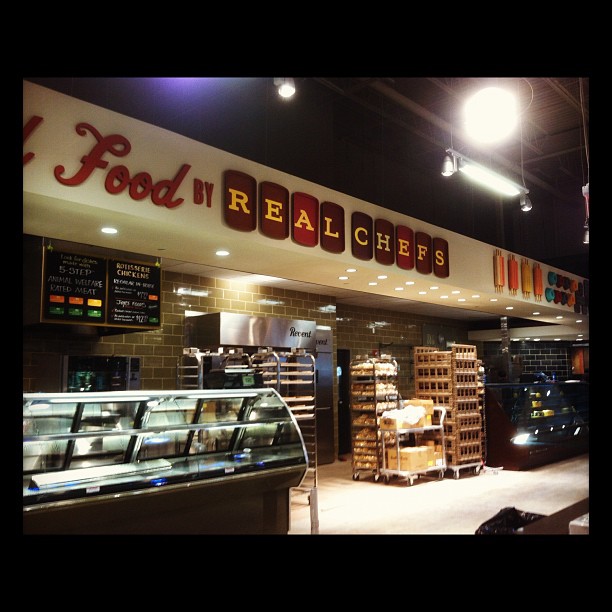 Prepared foods and hot bar area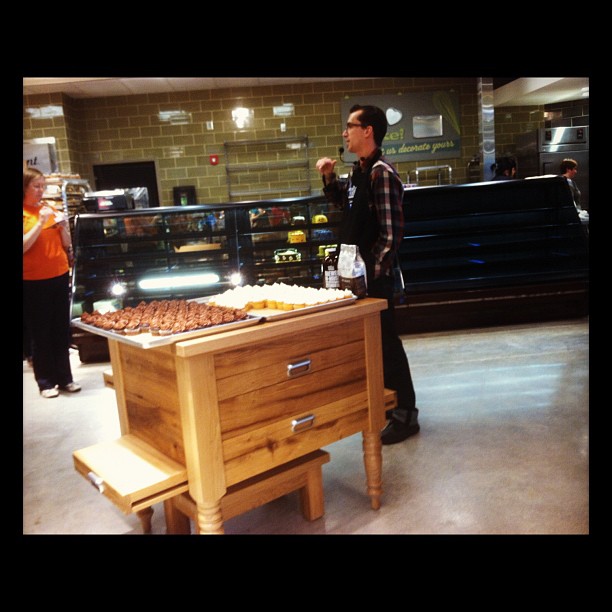 Mini cupcakes and some learnin' on their bakery options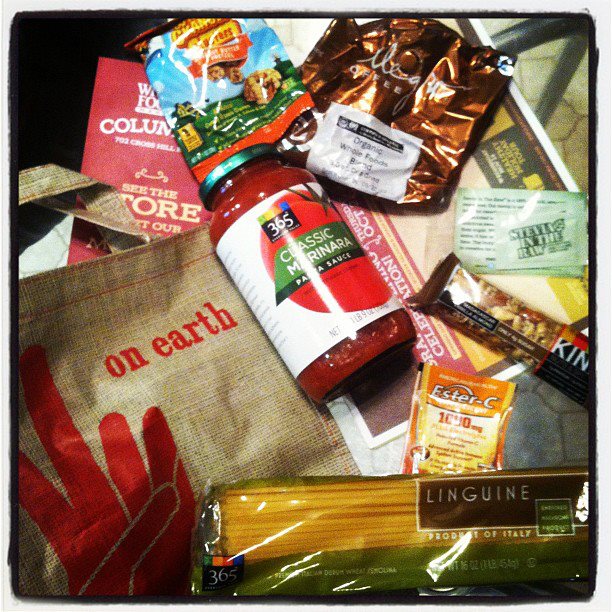 Swag bag contents, hello spaghetti dinner tonight
So there you have it. It's the same kind of Whole Foods as in any other city, with a little South Carolina twist. It's a place that I don't anticipate doing the bulk of my shopping at, but I do look forward to finding new flavors and specialized ingredients there. And I especially look forward to the Whole Foods Effect that it will have on Columbia as a whole (no pun intended!).
Whole Foods Market Columbia is opening Thursday, October 25th and will have a slew of activities that day and weekend. I'll be safely tucked away in Portland, so if anyone goes this weekend let me know how you like it as a shopper!