About the Blog…
As you may have already gathered, my name is April Blake, and live in the glorious Palmetto State, known on the map as South Carolina. I live with my husband and our three dogs near downtown Columbia, and have lived in the area my whole life.
I went to the University of South Carolina and made my way out with a degree in public relations. I work as a website editor during the day, and I also freelance in both writing and web editing.
I enjoy writing, cooking, baking and eating the results.. I am also a fan of craft beer, new flavors of chips, decorating our house, finding new restaurants and shops around town, putting clothes on my dogs, and freshly made beds. I hate whistling.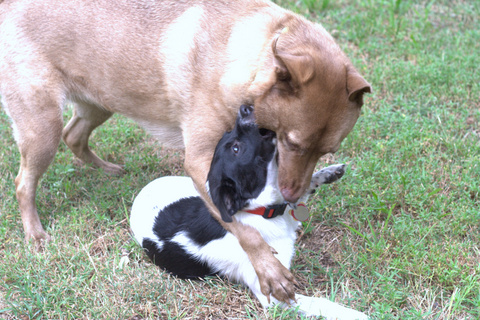 "My mind has an endless capacity for useless information." – Playing by Heart
About the Blog…
I love to share my food, recipes, experiences in South Carolina and beyond because I realized one day that I wasn't doing what I loved most, which is writing. I believe in sharing triumphs and failures. I hope to keep a positive energy about living a locally-focused, ecologically-friendly lifestyle in my home state by sharing it here.
DISCLAIMERS & STUFF:
These are the thoughts, opinions, recipes and photos of April Blake, unless otherwise specified. I am not a registered nutritionist, doctor, dietitian, trainer, or doctor so use your own common sense when applying principles and suggestions made on this site. You are responsible for any actions you may make as a result of what you read on this website.  Don't like the content? Leave or complain. Like it? Don't steal it. Give credit where credit is due, or I'll come and hijack your car so you can see how it feels.
All reviews are unsolicited and done solely at my discretion without freebies or compensation unless otherwise noted in the individual post. I am open to participating in product or service reviews and giveaways, but reserve the right to insert editorial opinions in the review at my discretion.
I link through my Amazon affiliate account to products or books that I endorse or recommend. I get a percentage of sales from each purchase made through the affiliate link. I am also a part of the Lijit ad network, which automatically serves ads that are placed on the sidebar of this blog. I am not responsible for the content of the ads, and I do make a small commission from each click made on these ads. All revenue that could be made from this blog go directly into paying hosting costs and are used to make reading this site a more pleasurable experience for you, the reader.

The April Blake by April Blake is licensed under a Creative Commons Attribution-NonCommercial-ShareAlike 3.0 Unported License.
PAGE CREDITS:
Header by Pash Creative.