It's all too easy for me to make myself anxious about what I should be doing to the point of where something that is supposed to be purely for enjoyment becomes a chore.
One thing that I like to think about doing is enjoying a night to myself that involves putting on some tv shows or a movie and luxuriously and languidly enjoying an epsom salt bath, a charcoal mask, touching up my pedicure and maybe putting a coat of polish on my fingers. But then that's like, four or five things to do. Doing stuff that involves other steps and gathering of items. Then it just seems easier to remain mindlessly scrolling through Pinterest, or watching an episode of Last Week Tonight from two years ago, where all of the information is no longer even new or relevant. Why am I doing this?
It takes the joy of pampering oneself to the level of grooming, where grooming is boring stuff we "have" to do to feel presentable in society. As I was enjoying the first item on the list the other night, an epsom salt bath with a few drops of rose absolute oil, my mind immediately tracked to the next things that could be done for maximum pampering. Then again, it started to feel like an obligation moreso than a way to unwind for the evening with the added benefit of looking and feeling better later on.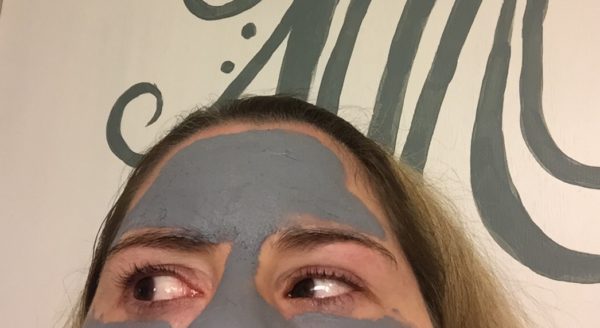 Those times that I do just chill down and get the face mask on, I love these Que Bella repairing charcoal mud masks that I get from Target. There is enough in there for about three masks, so have a ziploc bag around to store the leftovers. To get mathematically, that's .83 per mask if you stretch it out that much, which isn't hard! It does go on cold in a mentholated sort of way, but cools down after about three minutes.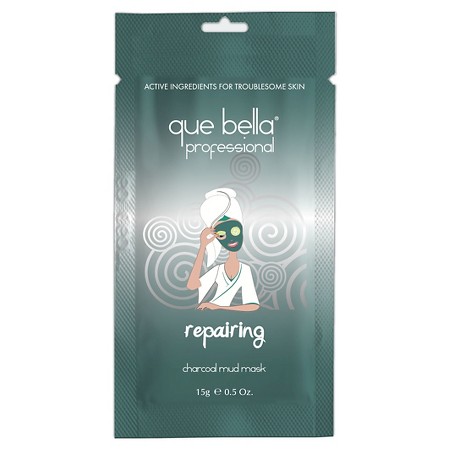 I'm no beauty products expert, but these always leave me feeling extra clean and refreshed, which takes away the previous anxiety about relaxing properly. Next, to get up the energy to attend to my toes… unless it's starting to feel more like grooming.