For anyone who has been reading me for a few years you've probably read about the vacations I take every year with my friends to places like Atlanta, Boston, DC, and Disney World. Those vacations are usually hard hitting trips where we cover as much ground as humanly possible in three to five days. This year we decided to switch it up and slow it down by Googling "hot tub cabin North Carolina" and rented a place that fit exactly that description from Carolina Mountain Vacations.
We weren't 100% sure what exactly to expect from the cabin or the entire trip because we planned hardly any itinerary except to go into the town on one of the days and sit in the hot tub with beer or wine the rest of the time. And that's pretty much what we did.
The cabin was gorgeous and extremely well-equipped. We rented the Lake View Cabin.
And yes, it definitely had a view of Lake Fontanta. We saw a lot of boats on the lake at all times of day, and there were train tracks at the bottom of the hill that the tour train of Bryson City passed by on.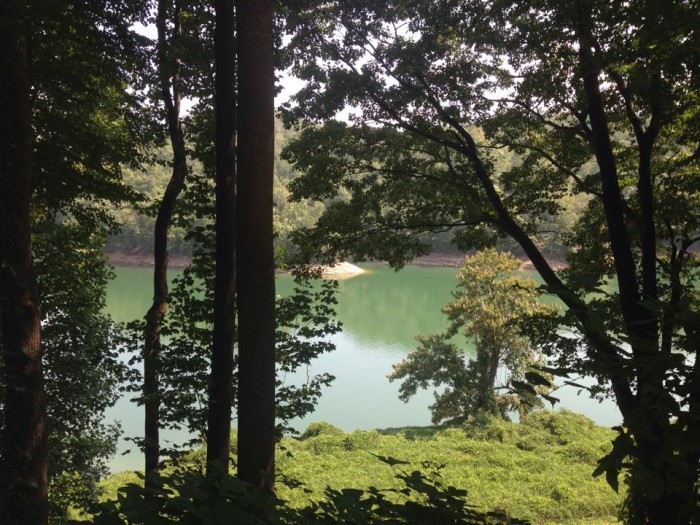 Rae and I did a "cultural beer exchange" where I brought beers from SC and she brought DC beers. We had a LOT of great beer in that house and both ended up taking a ton of each other's brews home. We put away plenty too, over Monopoly, over a campfire, and at Nantahala Brewing Company. I was extremely impressed with Nantahala and the selection they had, and their brew space! If you're anywhere in western North Carolina, make a point to go there. I had a flight of beers and also brought home a lime and coriander sour and a chocolate cherry stout.
Double Barley Brewing's Thrilla in Vanilla Porter goes perfectly with smores, if you needed a smore beer, which you do.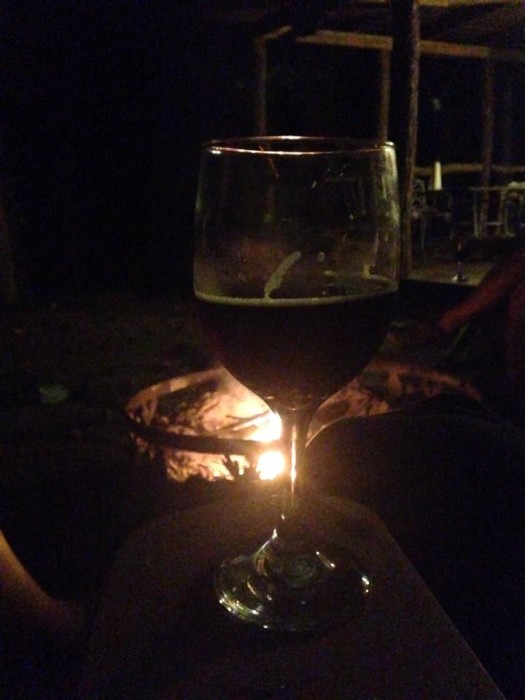 Overall this was a perfect weekend getaway and I would recommend it to anyone who is looking for a mountain retreat! We've already started planning out next year's excursion as well!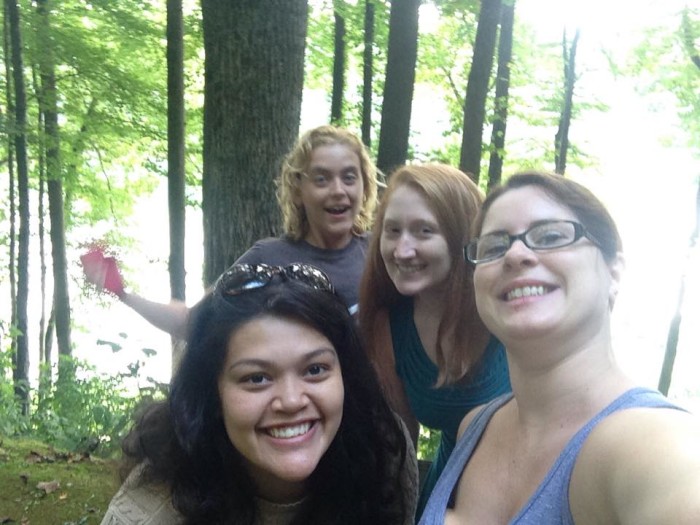 Next up I'll detail some of the food stops we made in Asheville and Bryson City.