This past Saturday Columbia's own Conquest Brewing opened to hot temps and a huge crowd.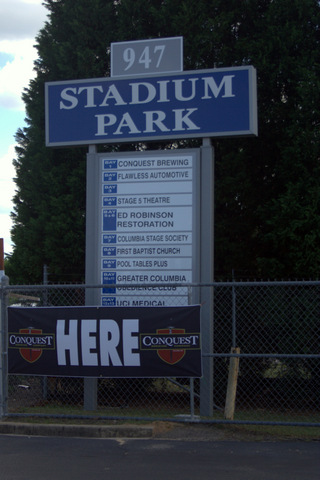 If you're very observant you can see this great dress featured in this post by a fellow Cola blogger!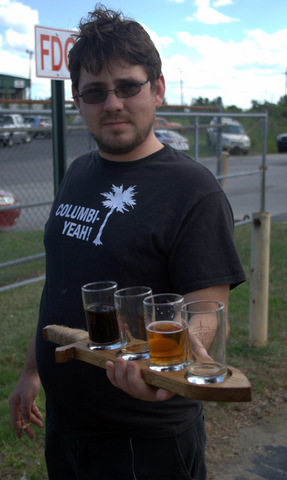 Check out those awesome sword shaped boards for flight sampling. How do you phrase that? A flight of samples? The twine on the hilt of the sword is the best detail, and is great for keeping your grip with four full sample glasses. Update: their tasting room hours have been determined and will be Wednesday: 5:00-9:00 p.m., Friday: 5:00-9:00 p.m., Saturday: 11:00 a.m.-2:00 p.m. & 6:00-9:00 p.m., Sunday: 1:00-4:00 p.m.
And once you've determined what you like, you can get growlers full to take home… or to your tailgate (which trust me, Patrick would never show his face at).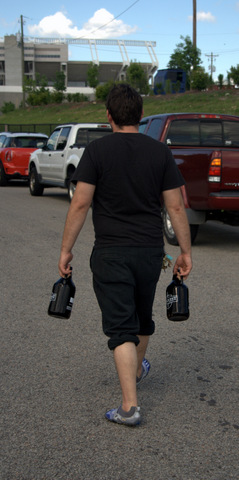 Then we came home and took photos of the cat. No wait, this was the next day. Meow.