It started out as a regular Tuesday, the sixteenth of October. The day my grandfather would have been 81, and I am still in the stage where I am not ready to acknowledge the reality of it all yet but let's go elsewhere (see, avoidance). I didn't plan to make this a winning day but it ended up that way!
I randomly entered a contest on the RJ Rockers Brewery Facebook webpage and ended up winning a pint glass. Score #1.
Then I headed off to World of Beer with Radar and her costume to meet up with my friend Kara and her dog Percy for a fun night. WOB partnered up with Pupcake Pet Boutique to put this on! They had special WOB themed doggie treats that Radar wanted real bad.
Radar was going nuts every time a WOB employee came near her with one so I thought I'd try one, since the lady from Pupcakes said it was made with people friendly ingredients!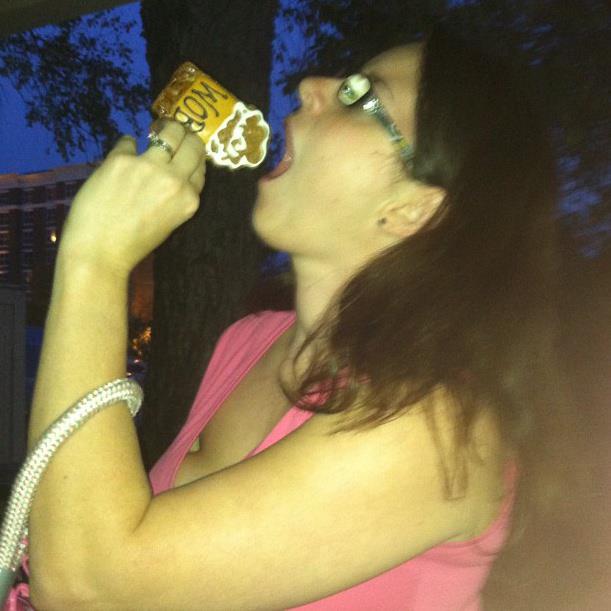 Not. The dogs also enjoyed some dog beer that I couldn't get a good shot of due to all of the movement making the photos blurry. This one turned out great though! Check our Percy's cute astronaut costume! I thought it was very timely considering the guy who jumped from the edge of space Sunday. DID ANYONE WATCH IT LIVE? OMG.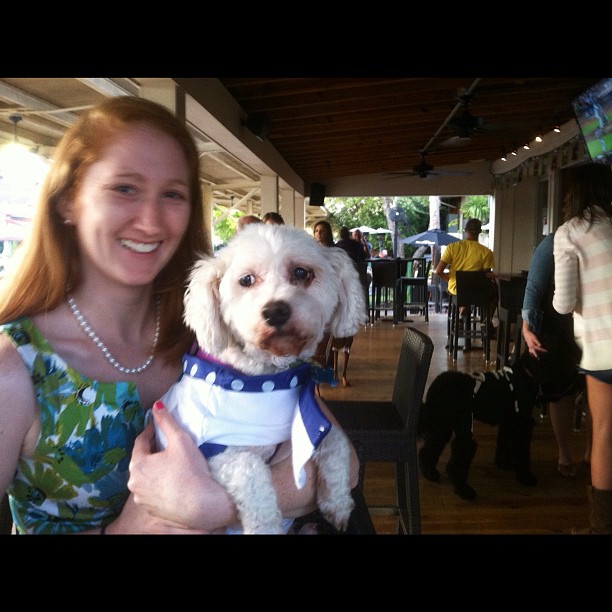 It had been a while since Radar was out so she was a little crazy, pulling me all over the place. My hands are a little sore now but nothing excruciating. Beck's Oktoberfest was the cheap brew of the night so I stuck with that and we enjoyed talking to other people and their dogs and seeing everyone's get ups. I was cure that the tiny dachshund bride and big giant dog groom would win the contest, but alas…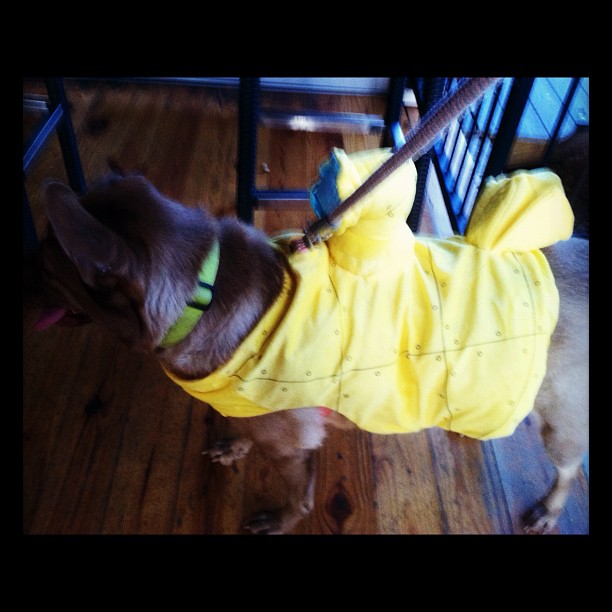 RADAR WON! I didn't get the best photo of the costume, but the ladies at WOB did and when they post it to their Facebook I'll lift it and post here. My big brown girl won us a gift certificate so the drinks for the night were taken care of, woohoo! Good dog!
This was a great time (and not just because Radar won us some booze) but it was a little exhausting keeping Radar entertained and out of the way which means I need to take her out more regularly so it isn't such a huge deal. The atmosphere, the weather, the drinks, and the company was great and it was an out of the ordinary way to spend an otherwise not so exciting Tuesday night.