You know those compressed little guides that come most famously in the back of Hallmark pocket sized calendars that list traditional and modern anniversary gifts for 1-50 years?
Back in April 2010, when my and Patrick's first anniversary of marriage was coming up (on May 16th) I let him know that I wanted us to follow the traditional or modern gifts as a fun way to give each other creative gifts that had some years-long traditions built in so that each year we could remember what we gave each other instead of it being totally random gifts!
Our first year I got us a gift certificate for a couples massage (traditional- paper). That was probably the best massage of my life, and also a little weird. Confession: the massuese who was working on me was hot. And Patrick was right there next to me. And this guy was making my muscles feel awesome. And he was hot. Moving on though.
Year two brought a day trip to Charleston and with that, the (once again) traditional gift, of cotton. Patrick bought me/us/me a Pawley's Island style hammock! I LOVE that thing.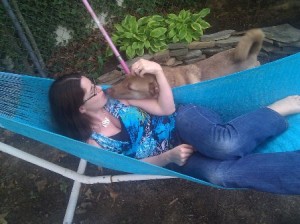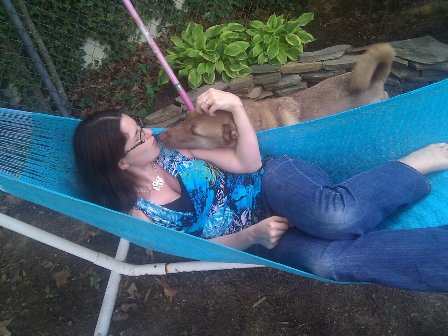 At the close of this 3rd year together under the shackles of matrimony and the beginning of our 4th, we diverged and got presents for one another, but that can and will benefit the greater good of us both. He went modern with the gift of crystal/glass this go round and got me the amazing prime lens and fancy flash, while I went traditional(ish) and got him a faux-leather storage ottoman. While we are rearranging our house to better suit our needs it's living in the library and storing printer paper and cartridges, but it may soon live in his garage or music room, who's to say?
Next year is fruit/flowers of appliances. I'm thinking that a set of these would beat a fruit basket any day!
How do you celebrate yearly anniversaries?