My huge Healthy Living Summit weekend could have just ended with a drive back from Charlotte, but it didn't! I was lucky enough to hear about a show at the Verizon Wireless Amphitheatre on the evening on August 21st, the evening I just so happened to be in Charlotte. And I was even luckier to have a fantastic BFF who made sure I would go by getting me a ticket. And even still, when I told my dad about it he decided to drive up and go see the show with me, since that's one of our things- seeing classic rock bands perform live together. So we met near the Ikea in Charlotte and went to see Nightrain, Foreigner, and Journey!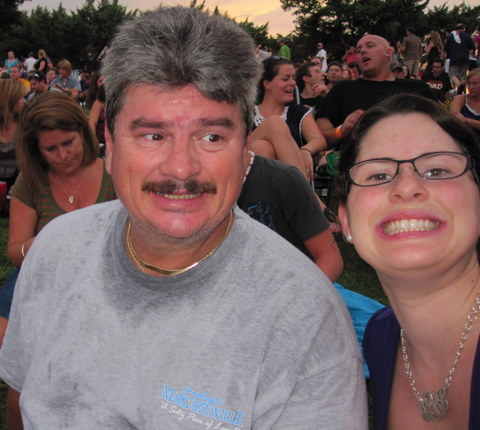 The traffic was ridiculous once we got within two miles of the amphitheatre, but luckily I wasn't that upset about not seeing Nightrain. We arrived after they had left the stage, but in plenty of time to get settled before Foreigner came on. The place was absolutely packed out with everyone from unreformed hippies, to our dads who saw these bands live when they were just regular bands (and when they were our age), to drunk college girls who just knew that "Don't Stop Believing" song by Journey.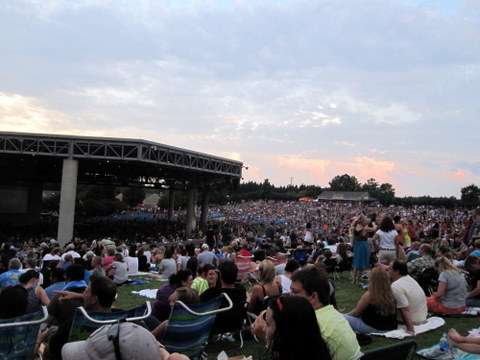 Foreigner played a great set. I knew every single song, they played all of their hits, and there were even a few songs they played that I didn't know I knew were even by them. We were all definitely "Hot Blooded" at the beginning of their set, but we were "Cold As Ice" (not really, but definitely much cooler) by the end of it due to a light rain shower.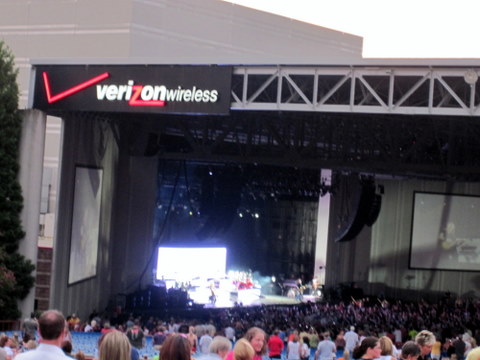 I WANNA HEAR SOME JOOOURNEYYYY! Did you know the story about Journey's current frontman? This guy has some serious energy, as well as a nearly perfect match of Steve Perry's vocals. Of course everyone went nuts and sang along to "Don't Stop Believing" but "Wheel In The Sky" was another great one that they rocked out.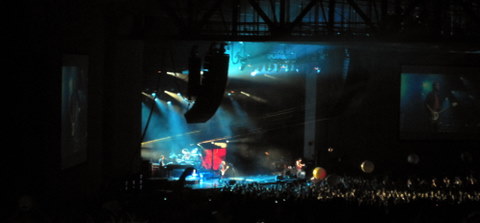 It was great to be able to cross two more bands off my list of classic rock bands I'd like to see before they die. Others include (if they even still tour, and if they aren't dead yet): Peter Frampton, Bad Company, Def Leppard, the Doobie Brothers, the Eagles, John Mellencamp, Tom Petty & the Heartbreakers, Van Halen, and ZZ Top, Elton John (can I call him classic rock without getting beaten?).
What classic rock bands are you dying to see before they kick it?