Because this game here? I am upping it, or am going to try really hard to do so.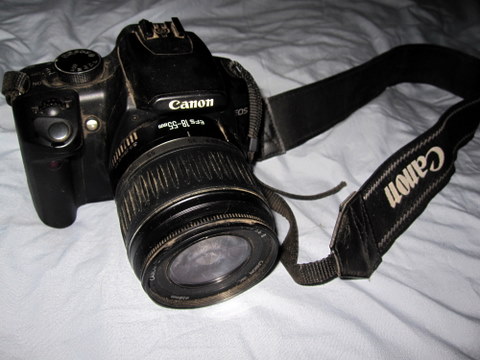 This is my husband's Canon camera that he got a few years ago and left to sit all sad and dusty in his man cave. I realize that my photos on here aren't nearly as decent as they should be, especially the food shots. Food photography needs to be clear, well lit, and make the ingredients and final dish look so good you want to eat it through the screen. That's why I rescued this bad boy, hoping that I can start making the things I make look more like something you want in your belly. What kind of Canon is that? I have no idea, a big black one. I'm no photography snob, and don't intend to come across as such.
Here's to 100 posts on this site, and to re-teaching myself how to use that camera in non-auto mode! Hooray! Look forward to some excitement around after this weekend, because I am planning to hit up all sorts of great places all over town to share here in celebration of upping my game.
Up yours: what are you celebrating this weekend?