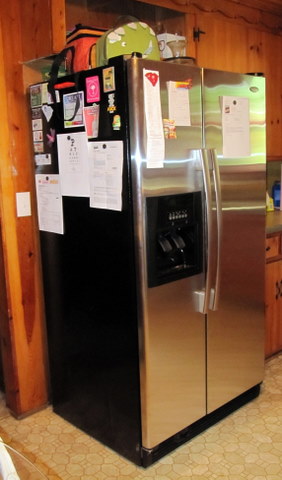 Ooooh!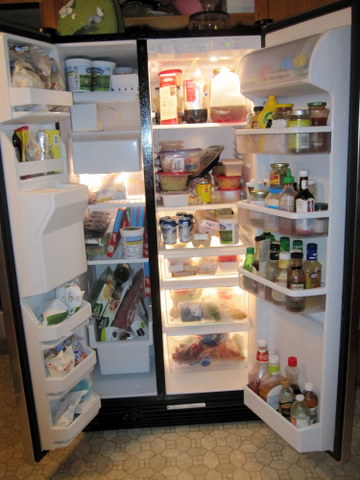 Ahhhhhhh!
I bit the bullet over Memorial Day weekend and bought a new fridge, as I alluded to earlier. A few things that made me realize it was time:
Husband had to throw out a couple of steaks that he had lost in there under all of the crap piled on top. The shelving system just wasn't working for us.
The energy savings would be worth it. We had no idea how old the former fridge was but it certainly wasn't Energy Star certified. The tag says it only costs approximately $61 a year to operate.
Major appliances have the deepest discounts starting Memorial Day weekend and going through the 4th of July due to new models coming out. This was the tipping point. Thanks Internet!
Lowes was running an 18 month special financing deal. We clearly won't need over a year to pay off a less than $900 purchase (the price I snagged, at least), but not having to rush and pay it in six months if we don't want to is a nice option. Plus the delivery was free!
I do love the model fridge we got, and all of the new ways to arrange our food, though we are currently without use of the water/ice maker due to a mismatched part on the line, but that has more to do with the janky-rigging the previous owner did to the old fridge's ice line. I looked at all of the major appliance sites in the area for about two weeks for deciding to go for it as the prices kept falling. Check reviews that other people have posted of the model you may be looking for from plenty of different sources to see what more than just one ornery person has to say about it.
By the way, the other appliances names are Dan the Dishwasher and Steve the Stove.